Description
A key feature of all YONEX footwear, the YONEX POWER CUSHION absorbs shock then reverses the impact energy for smooth transfer into the next movement. All New Yonex badminton shoes series designed to provide maximum comfort for your feet during intense badminton games. Suitable for players who regularly plays badminton; reduces the overall stress/impact caused to the knees and shin bone
1. POWER CUSHION
Shock Absorption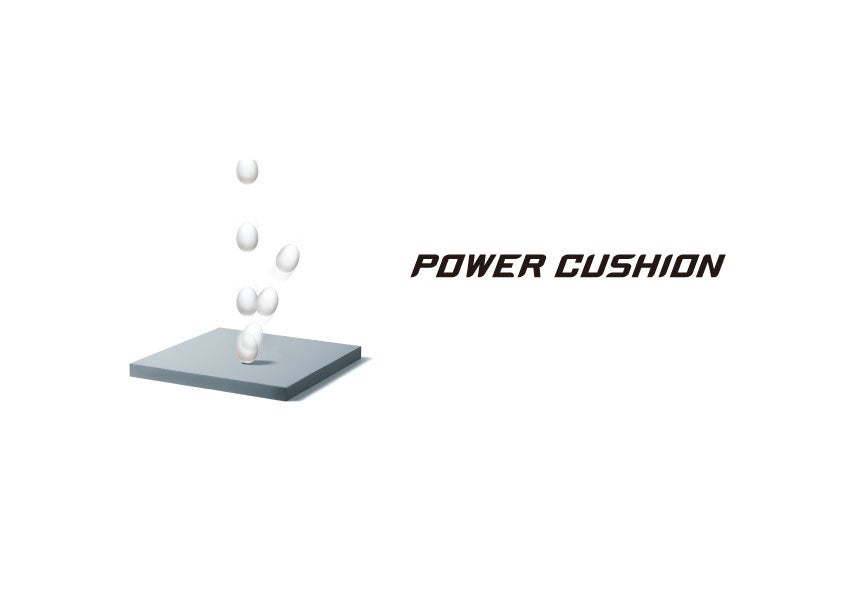 The YONEX Power Cushion absorbs shock then reverses the impact energy for smooth transfer into the next movement. Compared with urethane, the YONEX Power Cushion construction provides 3 times more shock absorbing power. When dropped from 7m above a Power Cushion sheet, an egg will bounce back 4m without damage.
2. Synchro-Fit Insole
Fig 1.
YONEX Synchro-Fit Insole construction creates a secure contact between foot and shoe, reducing energy wastage through an improved fit.
Fig 1. Compared with conventional badminton shoes, the mid to heel section on the insole is elevated to provide an improved fit between foot and shoe.
Fig 2.
Fig 2. By holding the heel firmly against the insole, the gap between foot and shoe is reduced, improving comfort and performance, ensuring the foot has maximum grip inside the shoe.
3. Hexagrip
For agile and stable footwork, the hexagrip pattern provides 3% more grip and is 20% lighter than standard sole material.
4. Lateral Shell
The Lateral Shell located on the outside of the forefoot prevents sliding at the edge of the sole. It reduces power loss, increases footwork response and creates smooth, fluid and offensive foot movements.
5. Ergoshape
The loose design of the fingertips that eliminates the feeling of pressure on the toes and the center of gravity of the ball of the toe, which is the most powerful, realizes footwork that is gentle on the foot and quick.