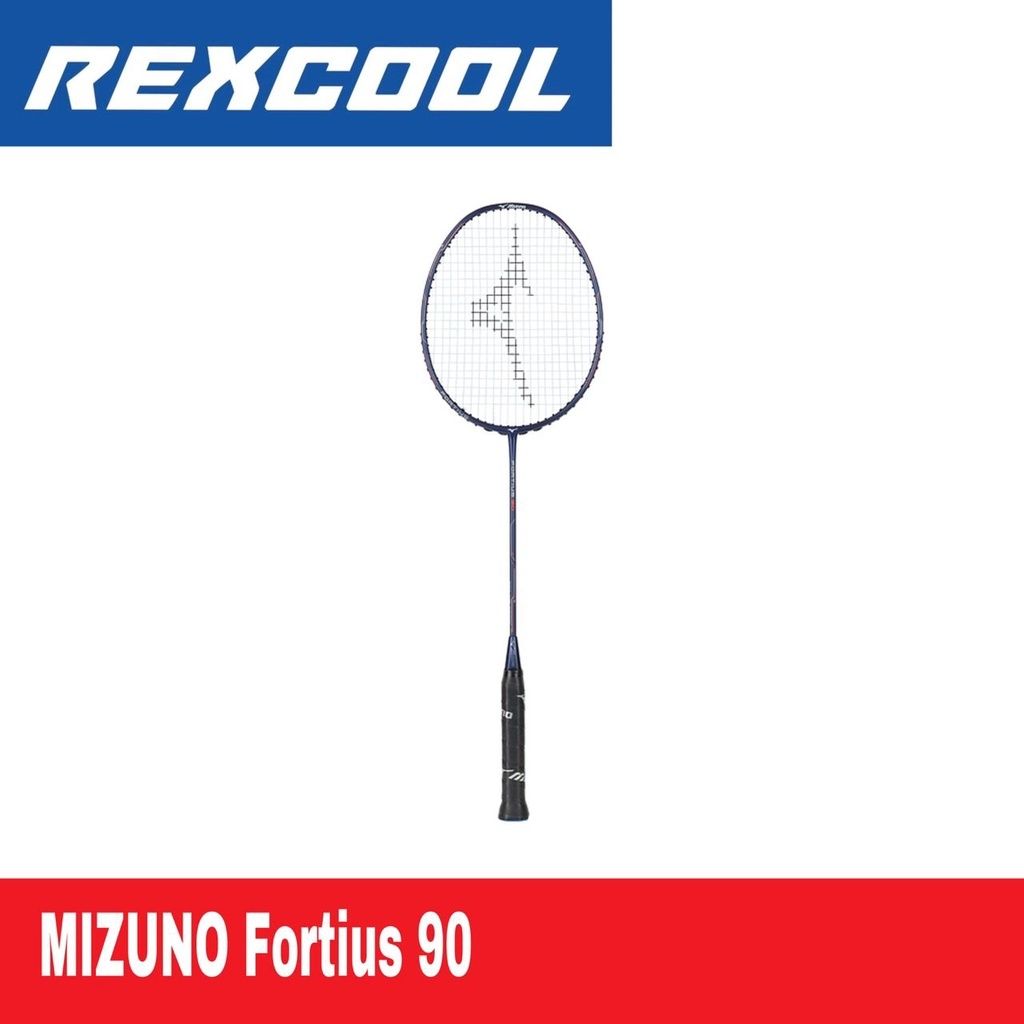 %
MIZUNO Fortius 90 Badminton Racket
Package includes: 1 x Mizuno Fortius 90 Badminton Racket
1 x String
1 x Yonex Overgrip (AC102EX)

String option available as below:
BG6, BG65, BG65 TI, BG66, BG66 UM, BG66 Force, BG66 Brilliant, BG80, BG80 Power, NBG95, NBG98, NBG99, Aerobite, Aerobite Boost, Aerosonic, Skyarc, Lining No.1, Lining No.1 Boost, Victor VBS63, Victor VBS66N, Toalson Ion65, Maxbolt MBS63, Maxbolt MBS66.
Let us know your preferred string tension!!

SPECIFICATION:
COLOR: Mulberry Navy/Flame Scarlett/Foil Silv
WEIGHT/SIZE: 6U5
FLEX: Medium
BALANCE: Head Heavy -[]-|-|-|-|- Head Light
MAX TENSION: 28lbs
CONSTRUCTION: Japan HMG T30

FEATURES:
- High Foam System
By using a special molding technology, EVA foam is used on the internal of the frame. Strengthening the external frame and still keeping the flexibility of the inner frame. This construction enables the frame to absorb shock when hitting the shuttlecock and offers more power.

- Aerobox Frame
Designed to reduce drag yet maintain the structural integrity of a traditional box frame, The AeroBox Frame results in a faster swing.

- Super Lightweight

- Hot Melt Tech
The graphite sheets are heated at a higher temperature to further eliminate the impurities during the initial manufacturing process. This results in a smoother more consistent coating that not only strengthens the frame but enhances the aerodynamics of the graphite thus increasing the racquets velocity.