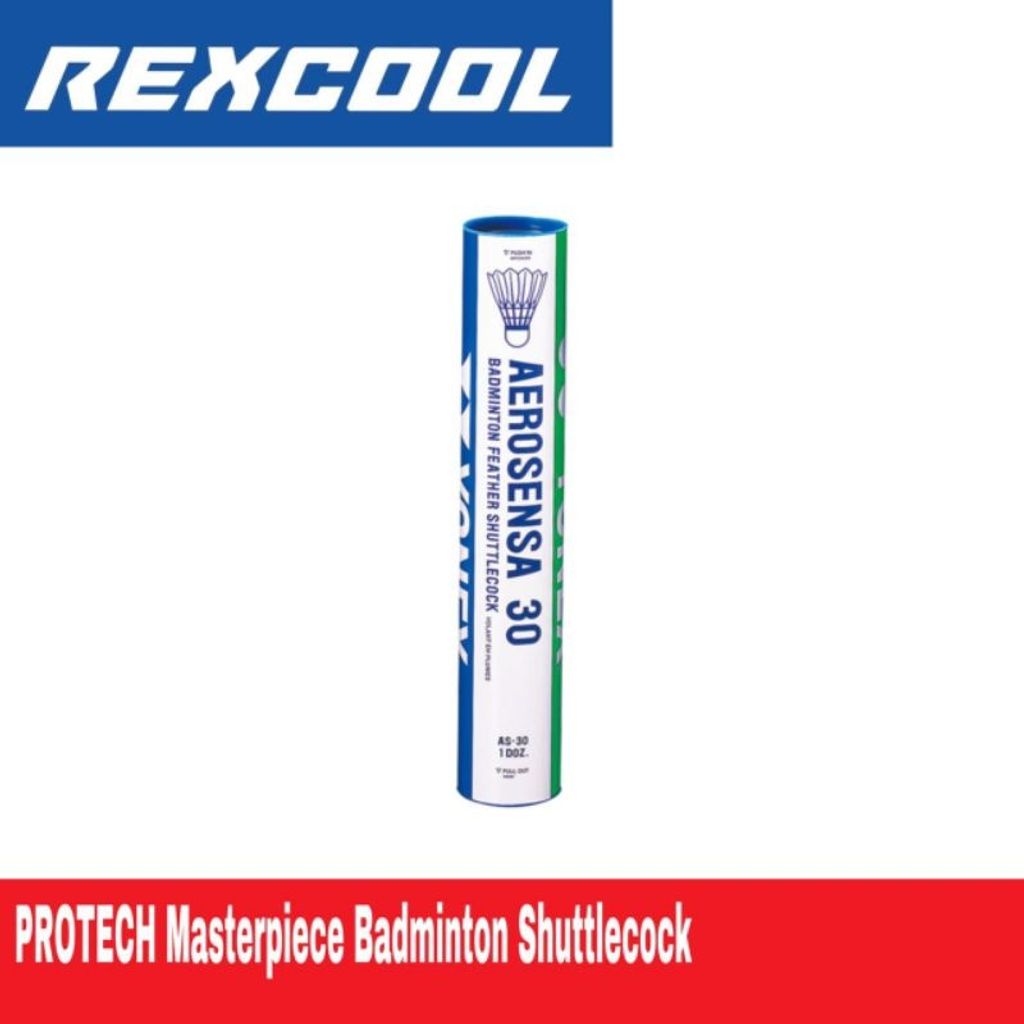 Yonex Aerosensa 30 Badminton Shuttlecock
Yonex Aerosensa 30 Badminton Shuttlecocks

Material: 100% Solid Cork, Goose Feathers

Product Feature: YONEX Feather Shuttlecocks are precision-manufactured to ensure the correct speed, distance and stability performance.

YONEX AEROSENSA shuttlecocks are the official shuttlecock for the world's leading international tournaments. The precisely engineered technology in every lightweight YONEX feather shuttlecock is extensively checked and tested to guarantee consistent performance. These high standards are the reason that YONEX Feather shuttlecocks are the official choice of the London 2012 Olympic Games.

Package content: 1 tube (12pcs) Feather Shuttlecock

✅ Ready Stock in KL (not Mainland China or Pre order)
✅ Ship in 24hrs except weekend & public holiday
✅ We reply all reviews and solve buyers problem
✅ If receive broken item, pls LIVE CHAT us, we guarantee FULL REFUND or Replacement

FREE TO RETURN / REFUND
⚠️ Wrong Item Shipped
⚠️ Broken Items
⚠️ Missing Items

📷Kindly take a photo of the item and provide the order number to our customer service agent for further details.

💌 Please msg us immediately if you encounter any problem, our customer service will reply you ASAP .